Tribute to East Tennessee Racing - Page 18
Photos from a NDRA events in 1983
at Smoky Mtn. Raceway in Maryville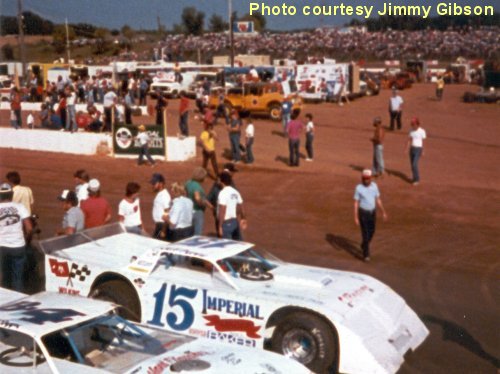 Jeff Purvis' car on the starting grid.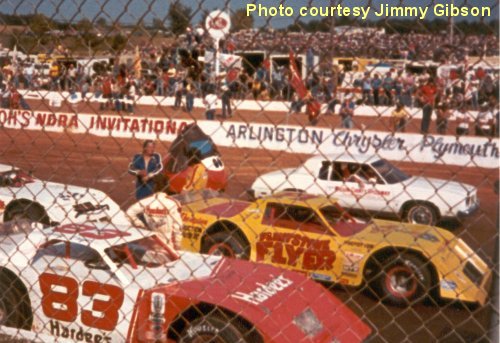 Mike Duvall's familiar colors ready for the feature.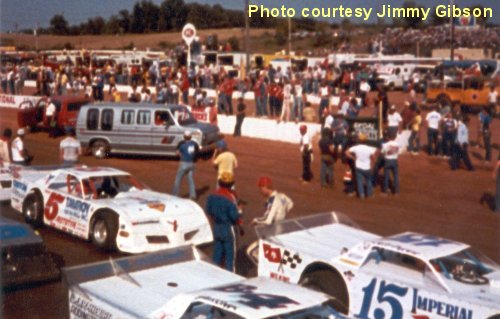 Jeff Purvis (15), Jack Boggs (B4), and Rodney Combs (5).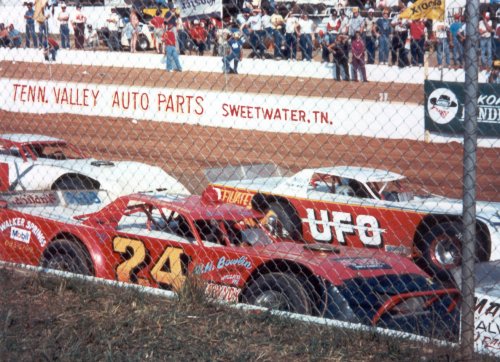 H.E. Vineyard is in the lineup at Smoky Mtn.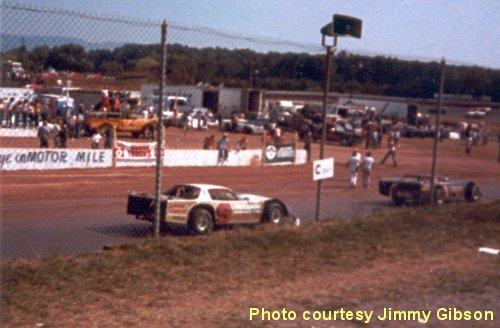 An unidentified #9.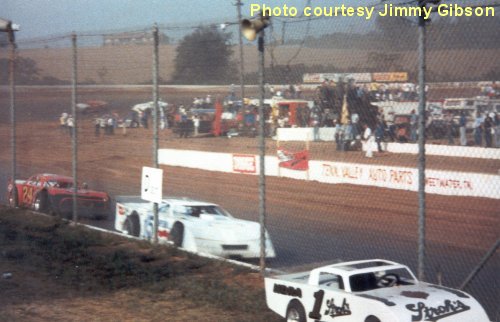 Jeff Purvis ahead of H.E. Vineyard with a wedge-style go-cart near the fence.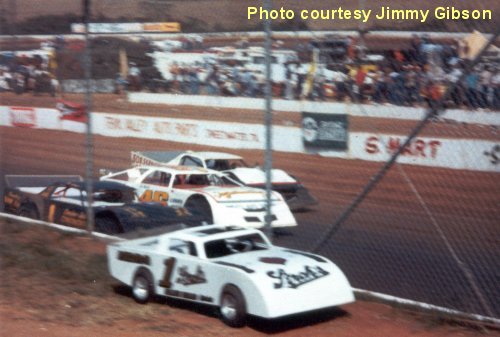 Three-wide racing at Smoky Mtn. down the front straightaway.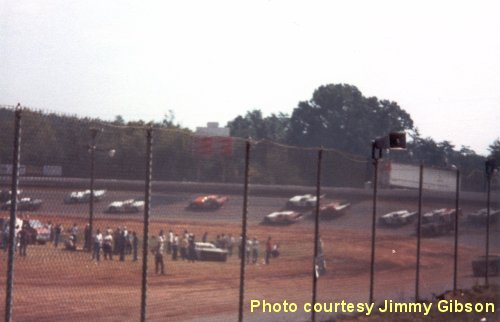 Cars rumble through turns 1 & 2 when the track was over a half-mile in length.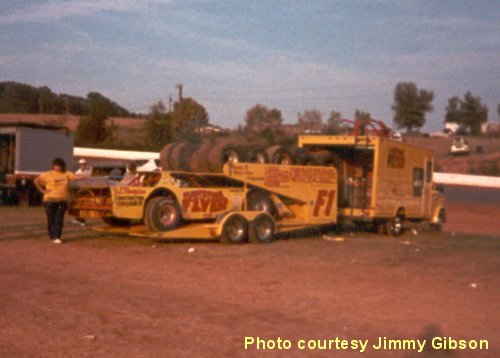 Mike Duvall's car sits on the trailer after a day of racing.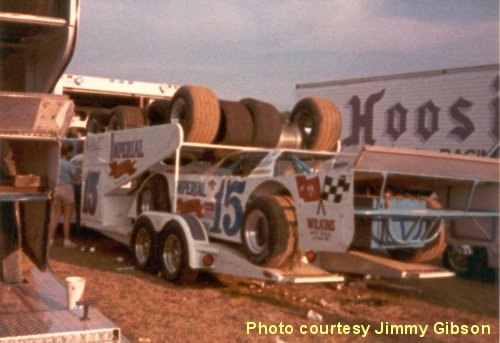 Jeff Purvis' car is loaded for the ride home.