Tribute to East Tennessee Racing - Page 2
Photos from the various race tracks
in East Tennessee through the years.
(Please be patient. Page contains many large photos.)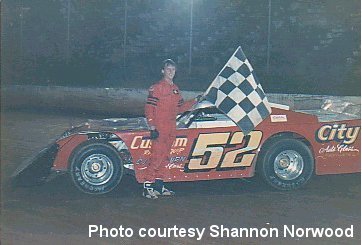 Scott Sexton feature winner in 1987.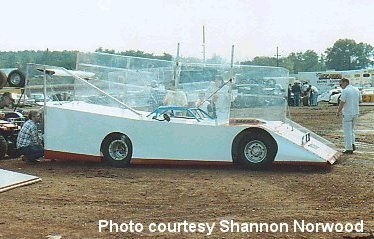 Ronnie Johnson's car at a "Run what ya brung" race at SMR in '88.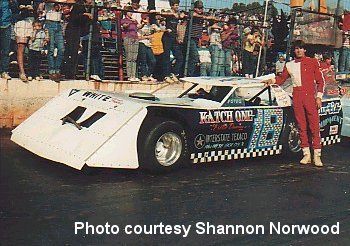 Scott Bloomquist before the feature at Atomic.
Scott Bloomquist making laps at Atomic.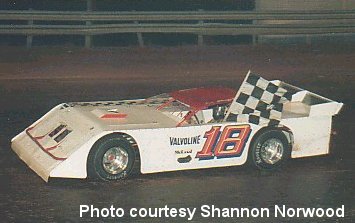 Bloomquist showing the checkers at Kingsport.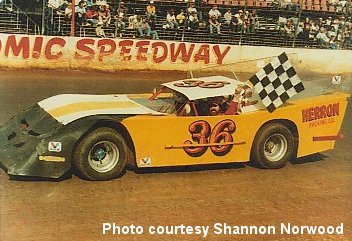 Billy Palmer following one of his many wins in the '80s.
J.T. Kerr won many races on asphalt and dirt.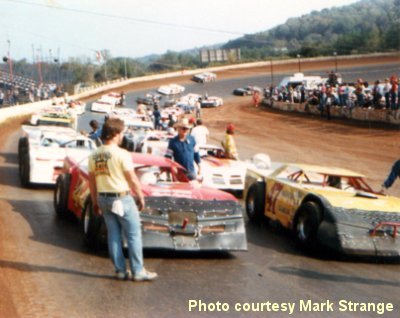 Cars line up for the feature at Atomic.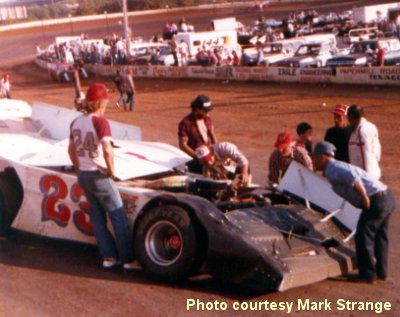 A wedge car gets checked at Atomic.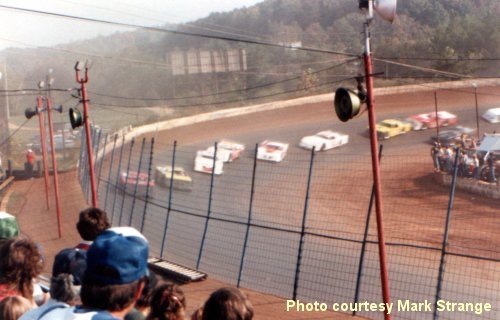 A warm and dusty afternoon at Atomic.
If you have photos that you would like to contribute,
please email me. I am looking for any pre-1990 photos
of racing at any east Tennessee track, dirt or asphalt.