Tribute to East Tennessee Racing - Page 31
Various photos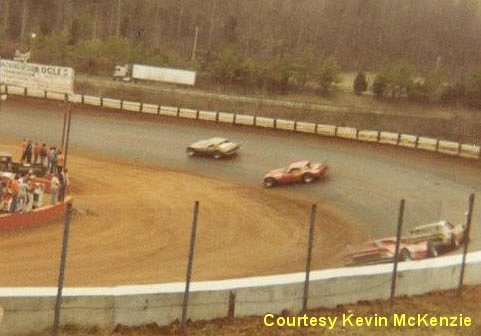 Ronnie Johnson (2nd from left) looks under Ken Phillips for the lead
in the 1979 Hall of Fame 100 at Atomic. Phillips won the race.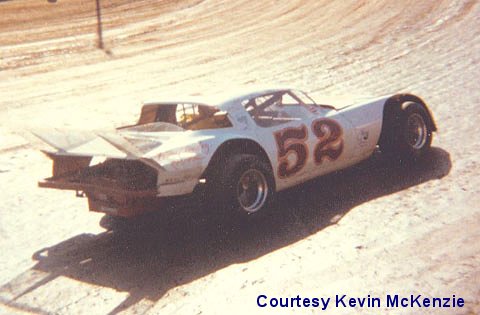 Maryville's Dave Hensley inherited the pole for NDRA's final event of
1981 (Lunati Cams 100) when pole sitter Larry Moore failed to return to
compete in the 2-week rain delayed event on Nov. 8, 1981.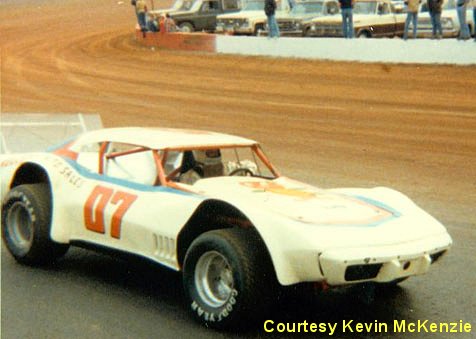 NDRA racer Don Bohlander of Glasgow, Ill. at Atomic with the new
Corvette body.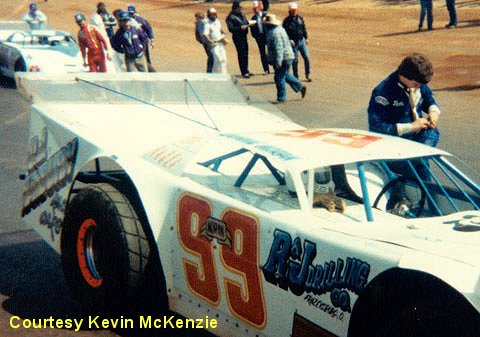 Donnie Moran prepares to run in 1981 at Atomic.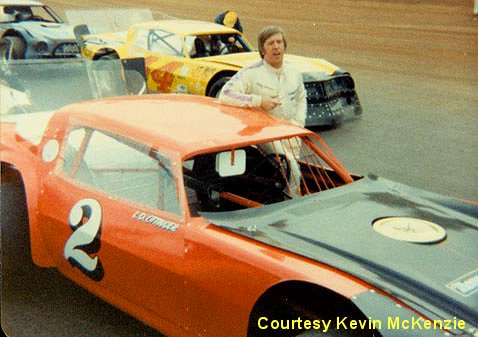 L.D. Ottinger climbs into his car before winning the 1980 Hall of Fame
race at Atomic.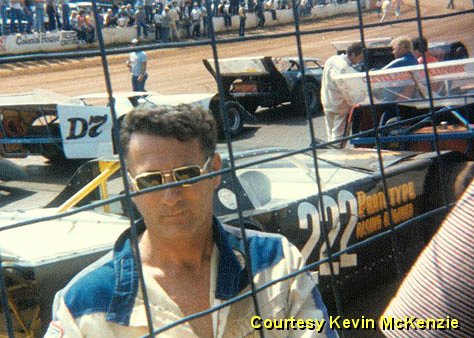 Leon Archer signs autographs while Jerry Inmon, Freddy Smith, and Ronnie
Johnson chat prior to a 1981 Atomic feature.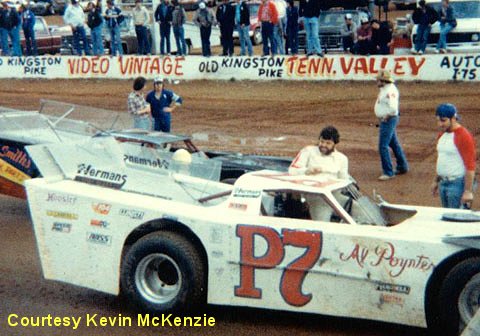 Rocky Estes climbs out of Al Poynter's P7 while lining up on Atomic's
frontstretch.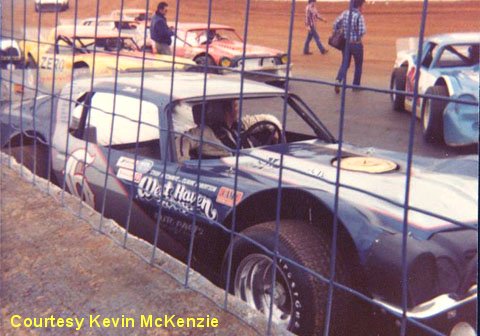 Tootle Estes on the grid for the 1979 Hall of Fame 100.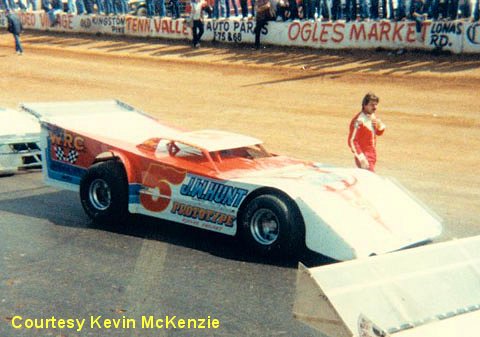 Rodney Combs lines up at Atomic in 1981.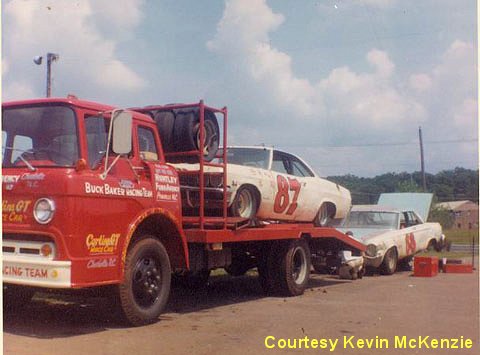 The crews for Buck and Buddy Baker work on their cars in a hotel parking
lot on 411hwy before heading down to Smoky Mountain for the first NASCAR
Grand National race there on August 13, 1965. Buddy in #88 finished second. Buck in #87 fell out with a broken a-arm on the rough track.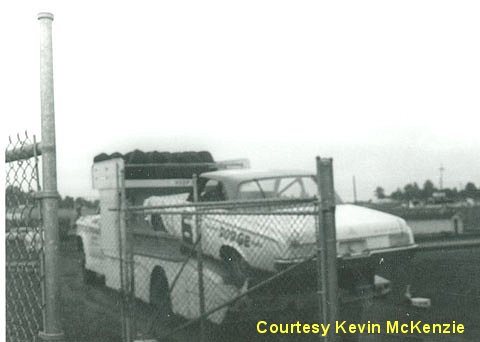 David Pearson's Cotton Owens owned Dodge pulls through the pit gate at
Smoky Mountain in 1966. Pearson passed pole sitter Tom Pistone on lap 72
and led the rest of the 200 laps to win that night June 9, 1966.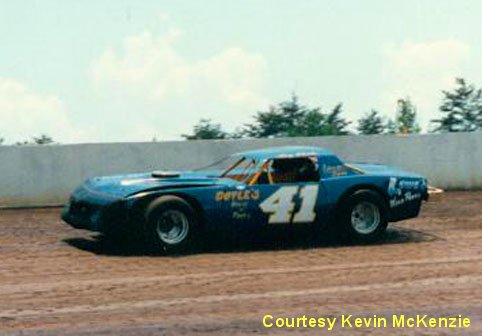 #41 Jay Clark in the Smoky Mountain modified street class 1988.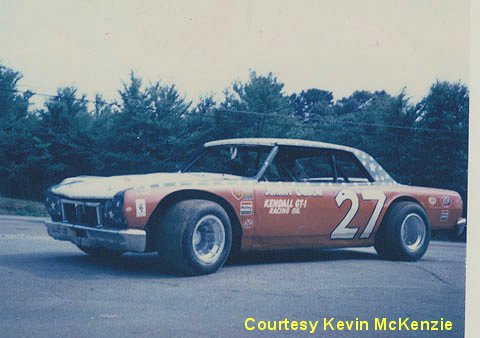 Atomic Speedway's first late model champion #27 Johnny Gibson's 1970 ride.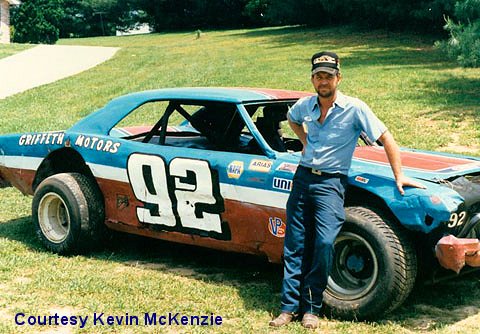 Junior Walker in the Smoky Mountain modified street class 1988.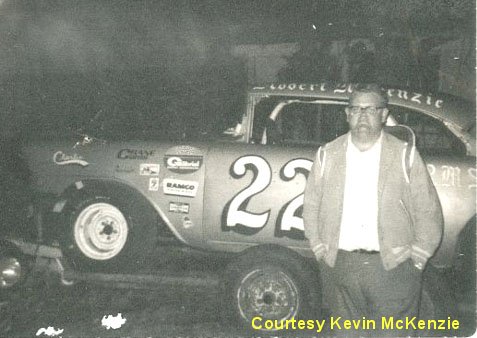 Robert McKenzie in the Smoky Mountain hobby division in 1967.