Tribute to East Tennessee Racing - Page 6
Photos from the various race tracks
in East Tennessee through the years.
(Please be patient. Page contains many large photos.)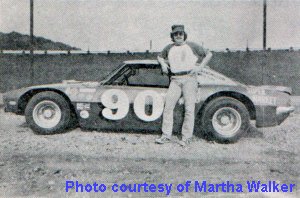 Jack Trammell at Atomic in 1976.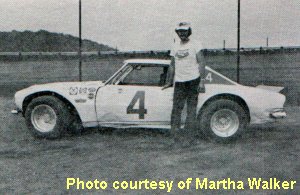 Ken Dutton at Atomic.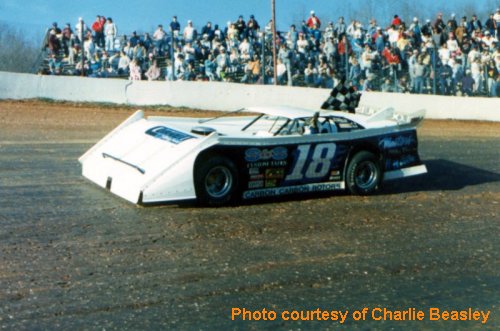 Scott Bloomquist with one of his many checkered flags at Atomic.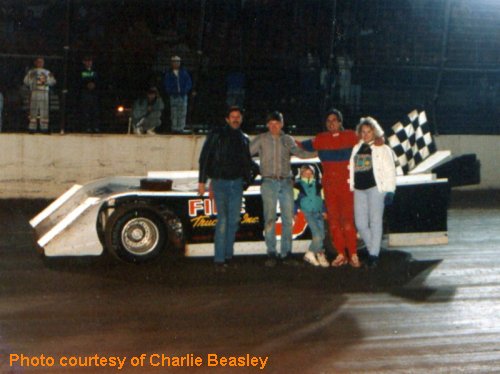 Steve Smith displays his checkers on a cold night.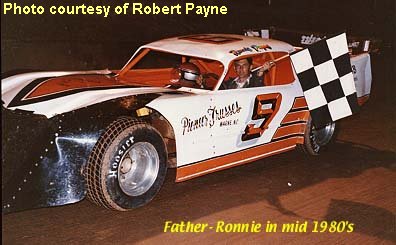 Ronnie Payne, father of David Payne.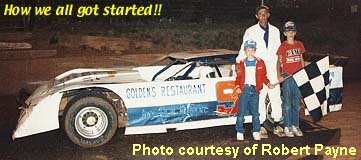 Ronnie Payne and his sons after a victory.
One of Bill Morton's cars that won many trophies.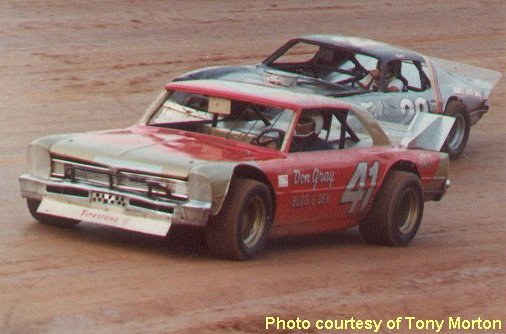 Bill Morton passes Herman Goddard at Newport Speedway.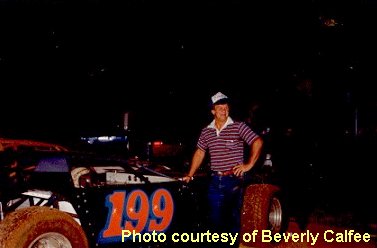 A picture of Tootle Estes on the night he died.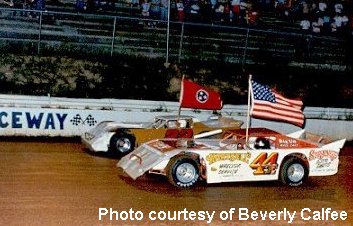 Displaying the American and Tennessee flags.
If you have photos that you would like to contribute,
please email me. I am looking for any pre-1990 photos
of racing at any east Tennessee track, dirt or asphalt.